At its height in the mid-20th century, the Bollywood film industry filled screens across India with dazzling performances of joyous song and dance. Less known to Westerners, Arab filmmakers also descended on Cairo to do the same for the Middle Eastern market.
What became known as the golden age of Egyptian cinema produced a treasure trove of music, performed by some of the most famous singers and musicians of the time.
On Friday, September 16, violinist, singer and songwriter Sami Abu Shumays hopes to bring these classics and lesser-known tunes to new audiences when he brings his Arabic music ensemble Zikrayat to Chapin Hall on the Williams College campus. The four-piece band will be joined by belly dancer Sherine.
"After a few years of studying in the Middle East, I started Zikrayat to have an ensemble to play Arabic music in New York," Shumays said by phone from New York, where he served as deputy director of Vlissingen Town Hall, a multidisciplinary global arts center in Queens, over the past decade. He also co-wrote with Johnny Farraj the instructive book "Inside Arabic Music".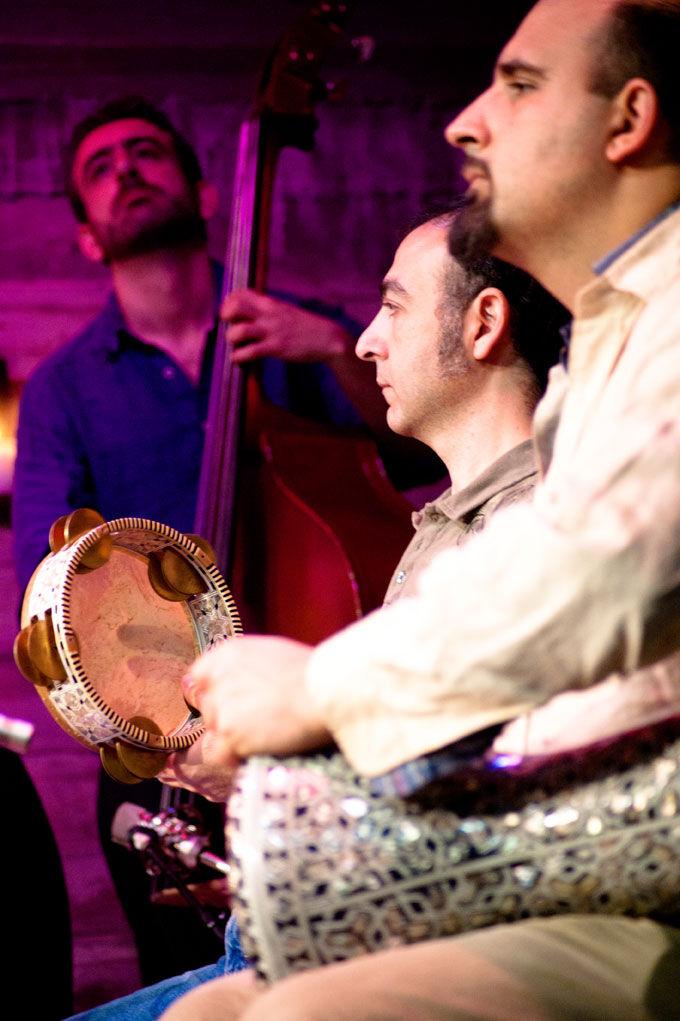 All Arab musicians play music from the Golden Age in the United States, Shumays said, but the connection to movies is underexplored. "There are classics in the Arabic music and belly dancing repertoire that everyone knows, but many have been forgotten. We are trying to find a rarer repertoire of mid-1950s musicals made in Cairo. This is where the name of the ensemble comes from, "Zikrayat", which means "memories".
"We also want to bring belly dancing and music together like they were in those movies," he added. "In the early 2000s, a cultural and social separation seemed to have developed between classical Arabic music and belly dance music. This was not the case in the 1950s, especially in Egypt.
Cairo was the equivalent of Hollywood and New York combined, he noted. "It was the media center of the Arab world, everyone who wanted to sing, dance, compose and perform settled there to make a career." Those days were more liberal, he observed; it became more conservative a few decades later.
At Williams, the ensemble will consist of three main melodic instruments – Oud lute, Qanun lap zither and violin – plus percussion.
"We like to show a variety of tastes or styles," Shumays said. "We will perform rare instrumentals from films, classics and other more contemporary ones, also a genre called Shaabi, which means 'of the people' and is more 'pop' with a folk touch. It will be a mixture of music and dance, voices and instruments.
Belly dancing evolved in Egypt from native dances, Shumays said. Sherine, who is Iraqi-Yemeni-Jewish, will dance twice during the program, performing a classical cabaret and an Upper Egyptian folk dance. "She really has a deep connection to music," he added.
The ensemble has been performing for 17 years, mostly in the New York tri-state area, attracting Arabs nostalgic for this older repertoire and curious Americans.
Egyptian cinema remains a major industry, Shumays said. There is more music, and sometimes a song or dance number or two; but the way it was in the 1950s, with 15 musical numbers in a movie like Bollywood and American movies, is long gone.
For those who want to explore in more depth, there are plenty of movie clips with these song and dance numbers on YouTube, he said.
American-Palestinian, Shumays grew up in the United States studying Western music. He became interested in Arabic music during his last year at university. During a graduate program, he said, "I realized that to deepen my knowledge, I had to live in the Middle East and immerse myself."
A travel grant allowed him to study for a year with a professor in Cairo, and also to travel to Aleppo in Syria, two great centers of Arab music. It was his first visit to the Middle East, arriving in the fall of 2001.
Back in the United States, some New York clubs had closed, but new Arabic music communities were emerging in New York and across the country. "Over the past decade there has been a surge of interest, with different performers leading new sets and new singers coming out," Shumays said. "Young Arabs, especially in New York, are starting to feel that cultural connection."
Rami El-AAsser, percussionist with Zikrayat for 15 years, is completely at home at Williams. In 2017, after two decades in Brooklyn, NY, the Palestinian-American musician and educator moved to North Berkshire County, making it his touring base. He performs with several groups and helped create the international band Alsarah and the Nubatones in 2008.
When live performances were canceled in 2020, El-AAsser tapped into other talent and became a cook at the college's Driscoll Dining Hall — a skill he learned from his grandmother and honed at the doctoral school. He finds the Williams community very receptive to global cuisine. "I gave them Egyptian and Moroccan recipes," he says.
He has also established a new Middle Eastern music ensemble at Williams, which he co-directs with visiting assistant professor of Arabic studies Nicholas Mangialardi. It is made up of students and community members, he reports, some of whom attend the Arabic music summer retreats of famed Silk Road Project musician Simon Shaheen at nearby Mount Holyoke College.
Both El-AAsser and Shumays grew up in Pennsylvania as first-generation Arab-Americans.
"My father is from Egypt, my mother from Montreal," El-AAsser said. "I grew up with a drum in my hand. I studied Western music, I played piano and percussion, I listened to Umm Kulthum, and we [visit] Egypt. In college, I realized that there was a whole musical system here, and that I loved the percussion in this music. I was able to merge western music with [Middle Eastern] shapes."
When it comes to music, says El-Aasser, nothing is set in stone. "Cultural forms are always worked; and as artists, we make those choices. We find things that fit our needs and incorporate them.
"We play traditional music, but the artists are non-traditional, we take and use whatever comes to us that works," he said. When playing with a set like Zikrayat, however, "I try to keep [within] formal expectations of sounds and technique.
Sherine Khatoun has been dancing with Zikrayat since 2008. Formerly from New York, she is now based in Northampton. She's amazing, El-Aasser said.
"Belly dancing is very popular in Egypt," he said. "It's a way people relate to their bodies in this part of the world, the way people move. Belly dancing today is an art form, like any other, stylized, performing art compared to what people [might] do at a wedding. Many professionals are foreign, but there are also many native dancers.
Music teacher Anthony Sheppard invited Zikrayat to Williams to complete his 'Music in the 20th Century' course, which focuses on cross-cultural influence, exoticism and globalization in music from the late 19th century to the present day. days.
"We begin the semester focusing on the historical connections in music between Western Europe and the Middle East," Sheppard said in a recent email. "I am thrilled to have Zikrayat performing at Williams, as I know my students will benefit from the experience with the wider community."
The program is presented as part of Williams' annual Ernest Brown World Music concert series, established in 2012 in memory of the beloved professor and ethnomusicologist who championed African music and founded the college's Zambezi Marimba ensemble, in using instruments he made by hand.
"We are very happy to bring this to the community; there's not a lot of that music around," El-AAsser said. "Even though there's not a lot of diversity here, people will come out if you build something."
If you are going to:
What: Williams College Music Department presents "Zikrayat Arab Music Ensemble with dancer Sherine"
Where: Chapin Hall, Williams College, 54 Chapin Hall Drive, Williamstown
When: 7:30 p.m. on Friday, September 16
Tickets: Free, no reservation necessary
COVID-19 precautions: Masks and proof of vaccination required.
Information: music.williams.edu413-597-2127